Real-time Flight Control
Have you been enjoying playing the iPhone game Flight Control? It's a game where you have to route planes and helicopters to land on a set of runways, keeping the aircraft from hitting each other as slowly more and more aircrafts come on the screen. Here's a sample screenshot. It's great fun!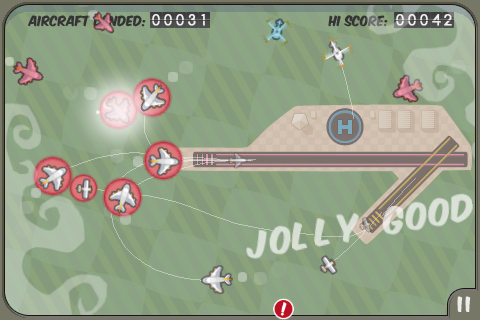 Now check out this radar screenshot from around Chicago's O'Hare Airport today, with multiple storms having passed through the area during the course of the day, and another huge one coming from the west. Yikes!