Using Games for Good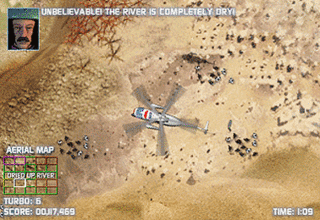 Water Cooler Games posted up a link to a high quality and socially responsible game created for the UN World Food Program. Food Force is a simple game made of six sub-games that include determining the right proportion of foods for proper nutrition, controlling a food drop, and planning for future sustainability. It's all controllable with just the mouse.
CNN had a good article on this game. It was produced by playerthree from the UK, and Deepend in Italy. Great stuff! It's so wonderful to see a fun (if simple) educational game with high production values.