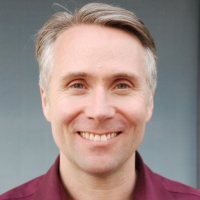 Hi! I'm Mark DeLoura, a veteran technologist who recently finished up a term working as Senior Advisor for Digital Media at the White House Office of Science and Technology Policy. Prior to my role at the White House, I worked many years in technology roles at companies such as Sony, Nintendo, Google, Ubisoft, and THQ, where I had the pleasure of working on the development of major game platforms such as the PS3, PS2, PSP, Nintendo64, Gamecube, and Gameboy Advance, and helped build a number of games. I'm also the creator of the Game Programming Gems series of technical books.
As a passionate proponent for making computer science education and game development more accessible and useful tools for expression, I've cultivated a broad perspective, working at publishers, game developers, platform companies, and as a journalist. Through the Game Programming Gems books, my former role as editor-in-chief of Game Developer magazine, and presentations around the globe, I've introduced aspiring engineers around the world to the joy of game development. I've worked as an advisor for charity OneBigGame, animation technology developer Mixamo, Game Developer magazine, and the Independent Games Festival (judge). Formerly I was also a board member for both the International Game Developers Association and the Game Developers Conference, and a charter member of the Academy of Interactive Arts & Sciences. My Computer Science B.S. came from the University of Washington, where I spent three years exploring virtual reality at the Human Interface Technology Lab, and I attended graduate school at the University of North Carolina in Chapel Hill.
This blog was quite active for a number of years until 2012, but I've barely touched it since then. It is in serious need of a reboot. In recent years I have been focusing on computer science literacy and games for education. You can find some of the things I've worked on recently here: DICE 2015 talk, GamesBeat article, White House Education Game Jam (video), White House Christmas decoration Bo-Bot, President Obama's coding speech. At the moment I send out an informal weekly report on using games for impact, which you can sign up for here.