San Francisco earthquake centennial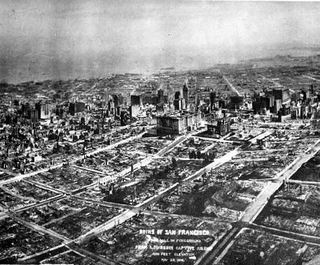 Early in the morning on April 18th, 1906, San Francisco was struck by a massive earthquake that devastated the city. Fires followed afterward which consumed much of what hadn't fallen down, and much of what had.
To mark the centennial, the city of San Francisco is looking back in many ways. The San Francisco Chronicle's website has been running a long feature with words and pictures from people who lived through the earthquake. Of particular note is a blog which contains comments from city dwellers on both the 1906 quake and the 1989 Loma Prieta. Definitely worth a read.